So, it's a typical Wednesday and I'm here working at my desk, trying to come up with some cool names for a new project. While surfing some pretty websites for inspiration, I came across this amusing project:
Awkward + Awesome Thursdays by The Daybook
. Now, while it says here that this is done on a Thursday, I doubt this is a hard and fast rule. Any day can be awkward and awesome! So here goes my humble contribution. :3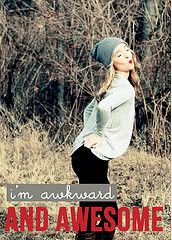 Jumping Shots (Both Failed and Successful): Responsible for awkward yet awesome poses and expressions since the invention of still-frame shots.
Starring: My sister, my mother, and myself.
Location: In front of the Lincoln Memorial, Washington DC. (Yes, one of the more interesting moments of my trip to US!)
Taken by: Dadday Dearest.


Thank you come again!